SCALE
SCALE Multiplier is a collection of 9 writings by, and introducing, the Scale Editorial Board. The writers considered the prompt of scales of writing, from normal to enormous to microscopic, the 6 month process of producing SCALE Multiplier demanded innovation: Reading, Sharing, or Scaling this collection requires that you have one of the 88 limited edition NFT's to unlock the entire work.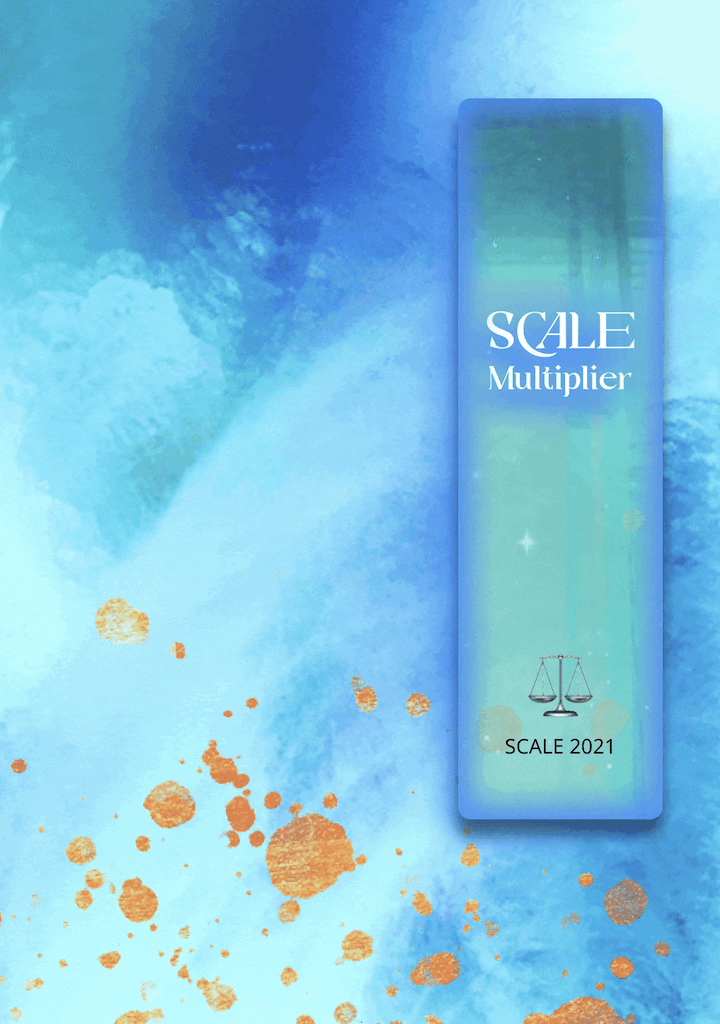 With contributions by:
Christopher Adams
Paul Guzzardo
Mee Jey
Nicolas Nova
Jon Phillips
Clément Renaud
Niki Selken
Isaiah Sellers
Jey Sushil
Edited by Jon Philips and Clément Renaud.
Cover designed by Niki Selken

Published by Scale Publishing on Dec 31, 2021.
Table of contents
---
SCALE
ISSN numbers registered since 2004.
NOTE: The references are in the process of being updated.
---
For questions and inquiries: contact@scalepublishing.com